Olympic is the largest biscuit manufacturer in Bangladesh. We have seven biscuit production lines, three confectionery lines and a bakery line. Olympic's products are synonymous with quality, as represented by its market share and consumer confidence in our products. Consumers buy our products because of our dedication towards producing healthy, safe and hygienic products.
Olympic was the first biscuit manufacturer in Bangladesh to be ISO 22000 certified. All of our production facilities are Halal certified, audited by Halal Bangladesh. We offer a majority of our products in multilingual packaging and can provide as much flexibility as required for your specific requirements.
Please visit our Brands page to learn more about the diverse range of products we offer. For export-related inquiries, please select "Export" on our Contact page, or contact our Export Manager at export@olympicbd.com or +880 1883 333333.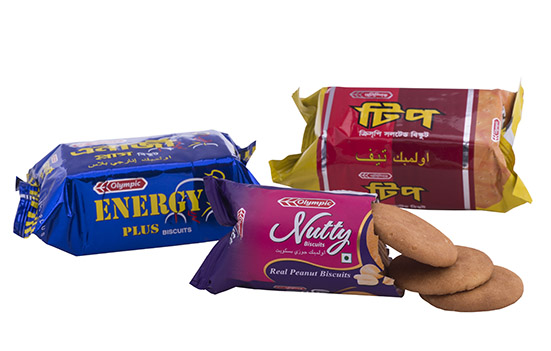 Product Details